Who do we work with?
We work with many schools and are the trusted partner of some of the leading independent and state schools in the UK. We have built a very strong track record of delivering inspiring careers programmes and highly effective guidance to students.
"We have built a trusted and supportive relationship with FutureSmart. Vicki and her team are always available to problem solve, impart advice and signpost - an invaluable back up for us. The FutureSmart package is easily accessible to staff, pupils and parents, and offers informative Careers advice that is current and detailed. The programme is a key part of our careers education, helping pupils in both their decision making , and in their self-evaluation of what skills they possess and can develop."


Head of Careers, King's College, Taunton
How can we support your school and your students?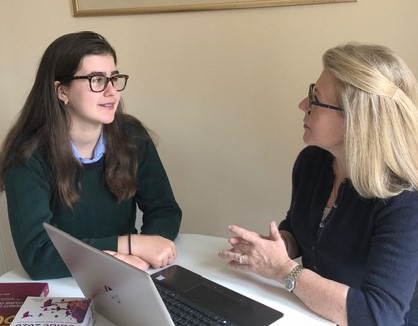 We use our specialist knowledge to work in partnership with your school, supporting the Gatsby Benchmarks whilst ensuring that the student journey is at the centre of all we do.
We offer
individual student guidance packages with or without psychometric assessments (powered by Morrisby)
programmes of workshops & talks
mock interviews including Oxbridge/Medics
consultancy days
attendance at Parents' meetings
access to online resources and helpline
monthly newsletter which can be shared with your school, students and parents
Some schools will pick from our menu of services, while others work with us collaboratively to build and deliver a bespoke careers programme.
What next?
Get in touch to find out more about how we can support you.